Preface First
This is a debugging block
Preface Second
This is a debugging block
Preface Third
This is a debugging block
Post Content First
This is a debugging block
Post Content Second
This is a debugging block
Real Estate Farms Ranches
Content
This is a debugging block
  Situated in San Pedro between Bagaces and Guayabo, this beautiful parcel has easy access on paved...
This unique property with its 3  individual houses allows many possibilities. The large guest house with 5...
Casa Hola is situated on a 4.5 Acre piece of Costa Rica's paradise that backs on to a river and is only a...
Imagine riding your horse from the high plateau overlooking the ridge of the majestic Guanacaste Volcanoes...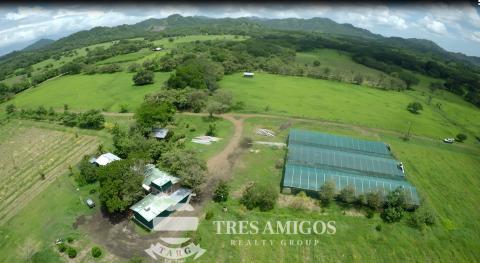 The farm is located in Filadelfia, Guanacaste, Costa Rica on 73 hectares (182 acres) less than 20 minutes to...
In northwest Costa Rica, about 30 miles from the Pacific Coast and Liberia International Airport, this ranch...
Canas Farm – 410 acre ranch with 13 acre home site with new 3,500 sq ft. home. 4 bedroom plus study/office....
Postscript First
This is a debugging block
Postscript Second
This is a debugging block
Postscript Third
This is a debugging block
Postscript Fourth
This is a debugging block