Building Relationships and Improving Lifestyles One Client at a Time
Featured Properties
Check Out Our New Listings
The farm is located in Filadelfia, Guanacaste, Costa Rica on 75 hectares (186 acres) less than 20 minutes to...
This large flat 11,325 square meter lot is located on a paved road just off HWY 253 to the Four Seasons...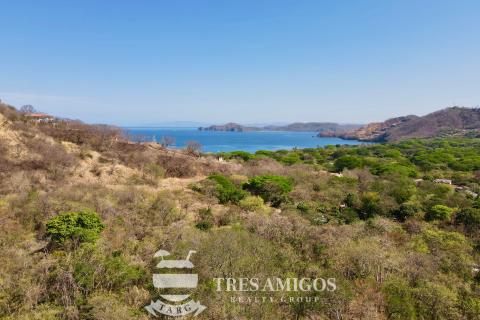 Here is the Ocean View home site you have been waiting for! This one of kind opportunity is conveniently...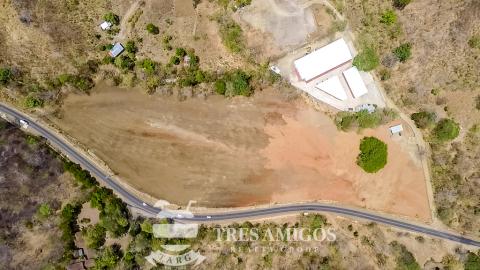 Super Prime Location. HUGE COMMERCIAL PARCEL at the entry of Playas del Coco and Playa Hermosa! 450 Linear...
Location:
Playas del Coco
The Most Beautiful Real Estate in Costa Rica
Prestige Costa Rica Properties is one of the foremost leading real estate agencies in the Papagayo region, with offices in Playa Panama and Playa Matapalo. The unsurpassed professional services we offer span the entire northern Gold Coast and Papagayo Region of Costa Rica. These areas have beautiful tranquil beaches, which are surrounded by tropical mountains that rise away from the coast. As a result, the area boasts fabulous Pacific Ocean views, and many of our exceptional real estate opportunities offer vistas of the pristine coast, sunset, and clear blue waters. We also provide unparalleled service to Playas del Coco, Playa Hermosa, Playa Panama, Papagayo, Playa Ocotal, Playa Matapalo, Sardinal and the Papagayo Region.
Our award-winning team is centrally located at our two offices in Playa Panama and Playa Matapalo, from where we can give you a complete tour of Papagayo real estate tailored to your specific needs. From charming "walk to the beach" homes to jaw-dropping ocean view estates, from stunning Costa Rica golf lots to luxury condos, we have the right property for you.
Search our On-line catalog of real estate, which includes beach homes, condos, lots, as well as commercial and development opportunities. Whether you seek the ocean and beautiful Pacific sunsets or a tropical mountain setting, we have a large Inventory of Costa Rica property that is easy to search, or you can just Contact Us directly to start working with a professional today.
Why are so many real estate investors flocking to Playa Hermosa, Playa Panama, Playas Del Coco, Playa Ocotal and Playa Matapalo regions?
The exceptional dry climate, beautiful beaches, world-class diving, excellent sport-fishing and convenient access due to the International Airport at Liberia has been a draw for many real estate investors in the past. Added to this the five-star development that is taking place along the Gold Coast.
The Four Seasons opened their hotel 13 years ago, a $500 million resort with a CRGA rated Arnold Palmer Golf Course directly across the Gulf of Papagayo from our Playa Panama beaches. There are currently plans for over a dozen resort hotels to be built here in the Papagayo Region to add to the existing hotels including the JW Marriott, Hilton Papagayo, Sol Melia Papagayo Bay, RIU Guanacaste, RIU Palace, Westin, Bulgari, Rosewood, Planet Hollywood Papagayo Hotel and the Andaz Hyatt. There are plans for a major marina in Playas del Coco to compliment the 200 slip Marina Papagayo adjacent to the Four Seasons Resort. All of this has everyone very excited as property values, tourism and business will steadily increase over the next few years making this one of the best investment opportunities in Central America. The Liberia International Airport is continually expanding to accommodate new direct flights globally and across the road from the airport at the Solarium Industrial Development, Coca-Cola just broke ground on a new plant representing an initial investment of $50 million. The 103-thousand-square-meter property will allocate some 34 thousand square meters for the construction and will create over 130 new jobs.
Have you considered retiring in Costa Rica?
Many wise investors are buying real estate as an investment with the goal of retiring here. Rental income helps pay for your investment and, when the time comes to retire, you have a home in a popular resort area to enjoy to the full. Even if you decide not to retire in Costa Rica, you have an investment that will continue to appreciate. Either way, it's a great time to buy real estate in Costa Rica. Did you know you can use your IRA or 401K to Invest in real estate here in Costa Rica? For more information contact us today.
Foreign citizens can own Costa Rica property!
That's right, with very few exceptions the local laws allow foreign ownership of property in Costa Rica! You can purchase the property in your own name, or in the name of your own company or LLC corporation. Property here is titled through a computerized central registry and all real estate transactions are done through established Escrow companies as Stewart Title/ Secure Title. The experts at Prestige Costa Rica Properties can help you understand all the ins-and-outs of buying and selling real estate. We make it easy to buy and easy to understand the process. Having the right real estate team on your side is essential to selecting, and protecting your investment. We look forward to working with you here in beautiful Costa Rica! Contact Us Now to get started on your search for Costa Rica real estate.